The Working World
Deborah has worked for some of the largest corporations in the country, and has
an extensive background in results oriented methods of health and success creation. She was a securities broker with Fannie Mae for many years and sold more than any broker in the history of the trading desk.​
​
She brings practical methods from the physical world and marries them with leading edge tools in the non-physical to manifest significant amounts of change in short amounts of time. She has held many sales positions and has always been the number one salesperson within that
company. She has a significant amount of practical experience in the fields of renewable energy, finance, and art.
Education and Training
Deborah is a Certified Hypnotherapist ID# 87460034, AFL-CIO Hypnotherapists Union Local No. 472. She also holds an MBA in Finance from George Washington University.​​ She received her training from The Hypnosis Motivation Institute, located in Los Angeles, CA, America's first nationally accredited college of hypnotherapy. She is a certified yoga teacher, and is an accomplished oil painter. She has had a significant amount of training in all of the following modalities:
The Sedona Method, a popular worldwide releasing technique, used both by large corporations and doctors throughout the world.

The Emotional Freedom Technique or EFT, which is a great relaxer and pain reliever;

Meditation - studied and diligently practiced every type of meditation;

Abraham-Hicks - a success creation method and mood enhancer;

She has also been a lifetime student of the Vedas, harnessing the power of the mind, cleansing and healing processes that reach beyond the standard holistic vocabulary.​​​​​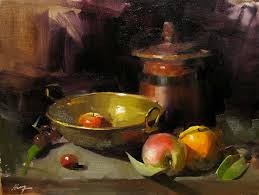 OIl Painting By Deborah Bird
About
Deborah Bird
Certified Clinical Hypnotherapist, C.Ht., MBA
Contact Info:
Deborah Bird, MBA, C.Ht.
479-439-3894
Primary Address:
10670 N Central Expressway
Dallas, TX. 75231
Secondary Address:
4715 N 1st Ave
Tucson, AZ 85718