Asian Vegetable Pancakes
Plant Based, Gluten and Grain Free
Serves: 2
4 Medium Sized Pancakes
1/2 cup scallions chopped
1 cup sweet potatioes, matchstick shapes
1 cup zucchini, match stick shapes
1 cup cooked garbanzo beans
1 tsp salt
coconut oil
5 tsp onion powder or 2 tsp hing
5 tsp curry powder
1 tsp psyllium powder
1/4 cup water
Dipping Sauce:
1 tablespoon soy sauce
2 tsp white or cider vinegar
2 tsp sesame oil
Heat up cast iron or stainless steel skillet on medium heat with about 1 Tbsp of coconut oil.
Combine vegetables into large bowl
In separate bowl, combine garbanzo bean flour and water stirring briskly.
Combine psyllium and 1/4 cup water in sparate small bowl stirring briskly - psyllium will thichen - it should be like thick pancake batter. If it is too thick add some water to thin. Add immediately to the garbanzo bean flour batter and stir batter briskly for 4 mins.
Add psices to batter and stir
Add batter to vegetable mixture and combine.
Spoon mixture onto skillet, making pancakes about the diameter of your hand width. Press mixture down with spatula to make pancakes thin.
Let first side fry on medium low for 15 mins - do not disturb.
Lift sides of pancake up with spatula, drip more coconut oil under pancakes, let fry until cripsy, flip. Make sure pan well oiled with coconut oil.
Vegetable Soup in Thick Stock
Plant Based, Grain and Gluten Free
2 celery stalks
2 carrots
5 green onions
1 potato
1.5 cups of chopped cabbage
4-5 cloves of garlic
1.5 - 2 cups of cooked navy beans
2 bay leaves
2 tbsp of tomato paste
1.5 txp of oregano
1 tsp of thyme
2 rounded tbsp of onion powder or 3/4 tbsp of hing
1 tbsp of sea salt
1 tsp of ground pepper
1 rounded tbsp of conrstarch
Water - enough to cover vegetables in pan
Cut potatoes and cabbage wedges into chunks, 1 inch in width.
Heat 2 - 3 tbsp of coconut oil in large heavy pot. Add oinions and saute for 3 - 5 minutes.
Add all vegetables,spices, and beans on the above list up to the cornstarch.
Add enough water to cover pluss a little more.
Bring pot to a boil then reduce to medium heat, cover pot, simmer for 20 minutes.
Keep checking to see how much water you might want to add.
After 20 mins, mix 2 rounded tbsp of cornstarch in a cup with 2 tbsp of water, mix thoroughly. Stir into soup mixture and stir mixture for 5 mins, keeping pot on low heat. This will thicken the soup stock.
Creamy Pot Pie
Plant Based, Gluten Free
Pie

1.5 medium leeks
1 cup green peas frozen
1.5 cups chopped asparagus
2 gluten free pie crusts
Creamy Sauce:
Cashews – raw uncooked – 1 cup
3 vegetable bouillon cubes – good quality – health food store- I use Rapunzel not salted
1 cup of So Delicious Coconut Creamer
2 large bay leaves or 3 to 4 small
Two heaping TBSP Earth Balance Coconut Spread
Preheat oven to 400 degrees.

• Saute vegetables except peas until 1/2 done.
• Put all ingredients listed in "Plant Based Sauce" into blender. If too thick and won't blend, add more coconut milk. This sauce should be extremely thick thicker than pancake mix. Add the coconut milk gradually – you may only need ¾ of a cup.
• Put all vegetables into pie shell, pour sauce over vegetables. Sauce should be so thick that it stays on top (but will melt and sink down into pie when cooked). Take second pie shell, turn upside down and remove from pan, place on top of filled pie shell, and push down on it and rework it to create a top instead of the bottom that it was fashioned to be. Don't worry if it breaks apart just pinch the pieces back together if they come apart. The doe is moldable. Go around edges with wet fingers and seal the edges, pinching the two pie shells together.
• Bake about 15 mins – until pie shell is crispy and brown on the outside.
• Let stand 15 mins to cool – very important – other wise the sauce will be runny and thin.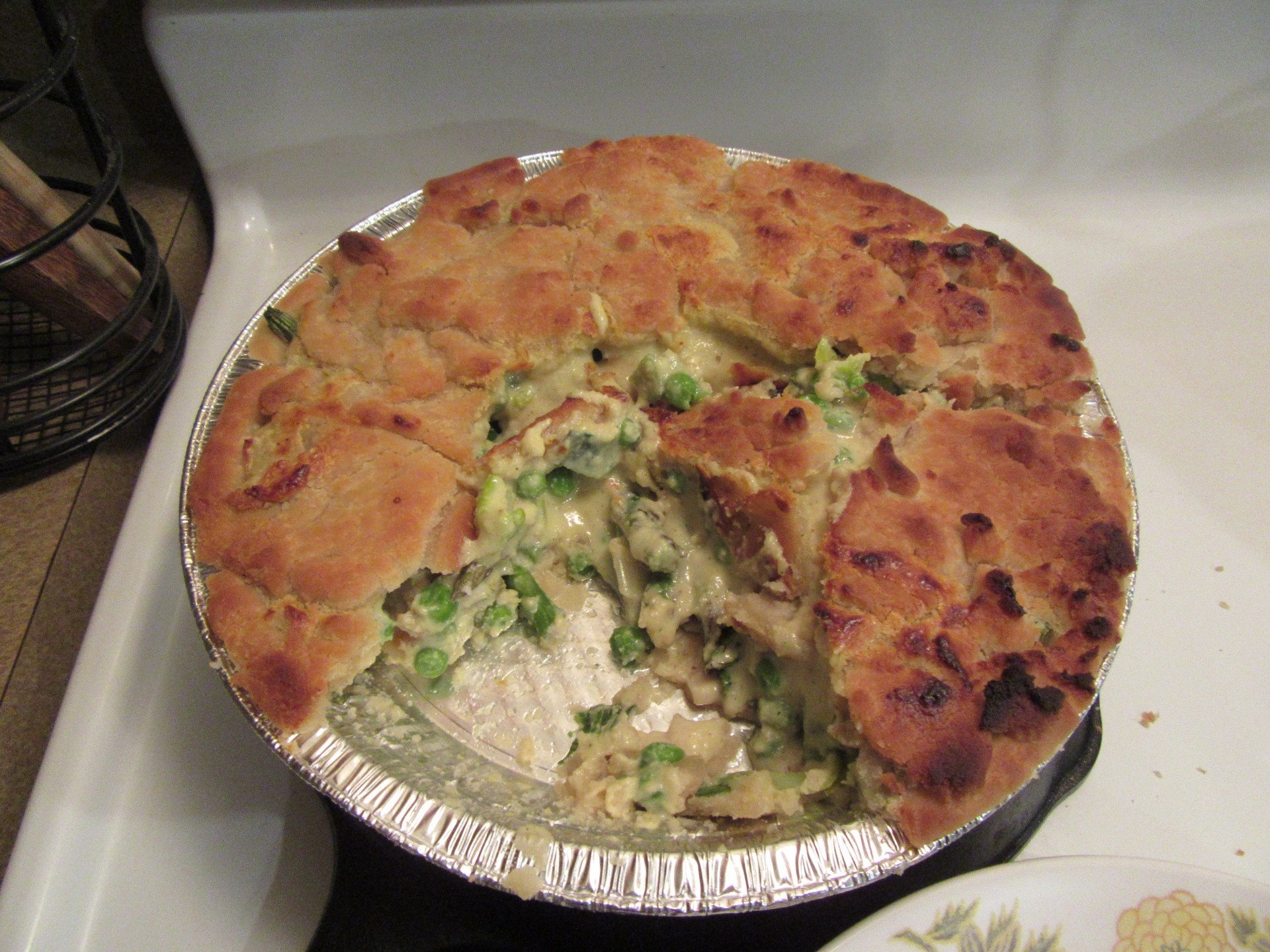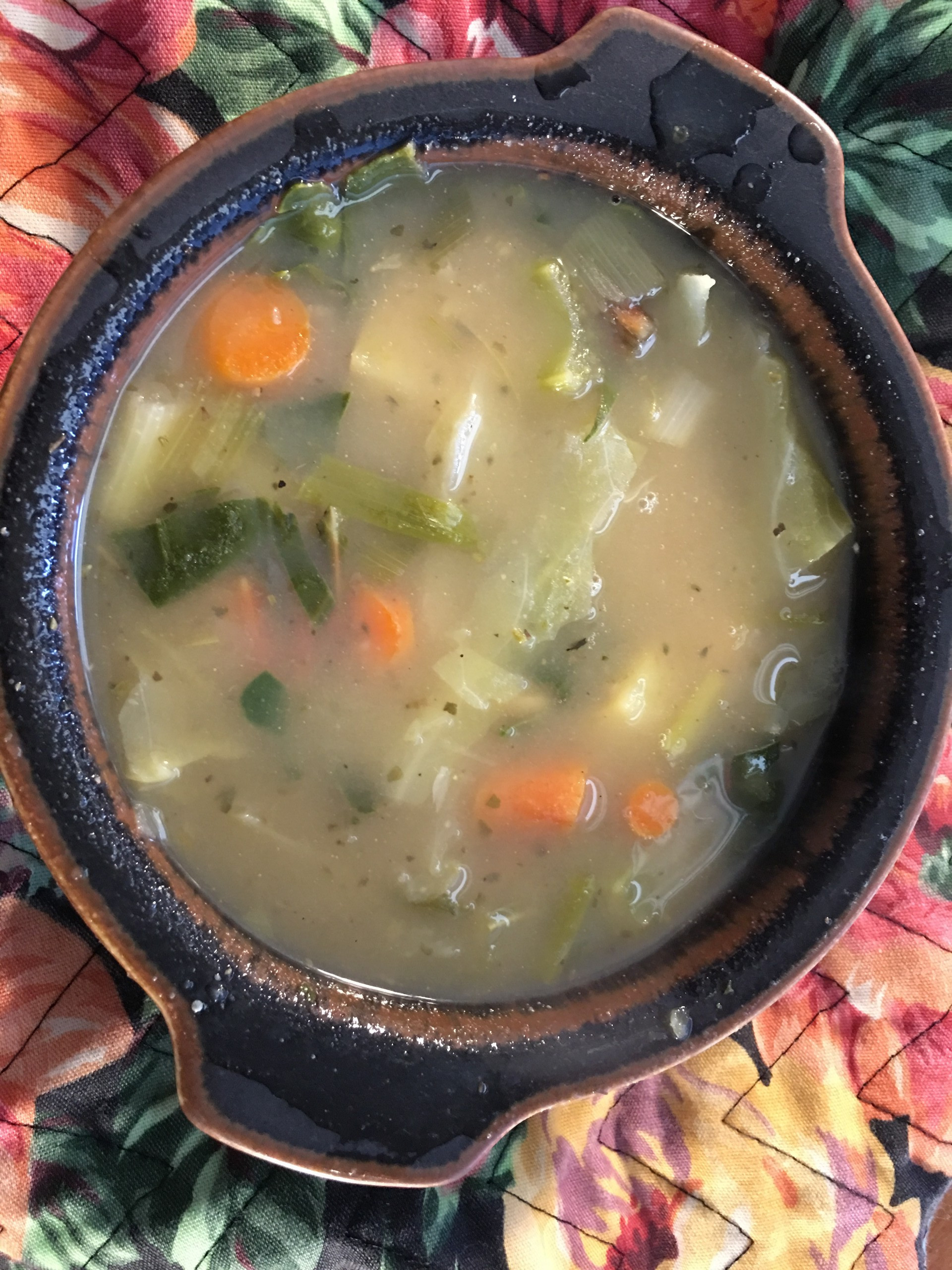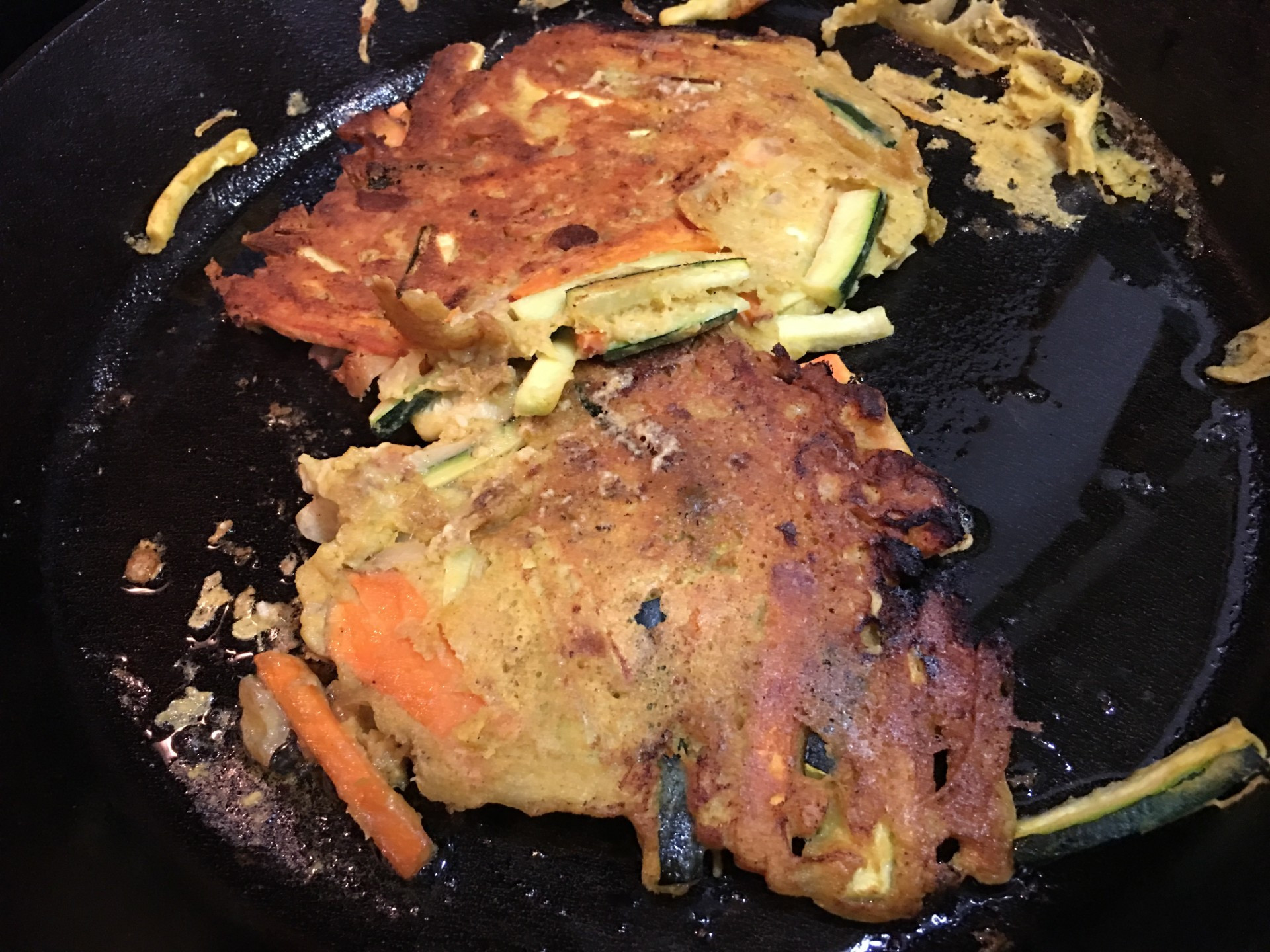 Raw Vegan Cashew Cheese
Easy, Gluten Free, Plant Based
1.5 cups of raw cashews
1.5 tsp lemon juice
2 tsp onion powder
1 tsp smoked paprika
2 tsp curry powder
Salt
Black Pepper
1 refrigerated capsule of probiotic (Renew Life, Ulitmate Flora, 30 Billion)
Blend in blender, add water as needed, hopefully no more than 1/2 cup, should be extremely thick

Leave in blender overnight to ferment
Place in glass container and refrigerate overnight.
Slice and serve. Keep in fridge.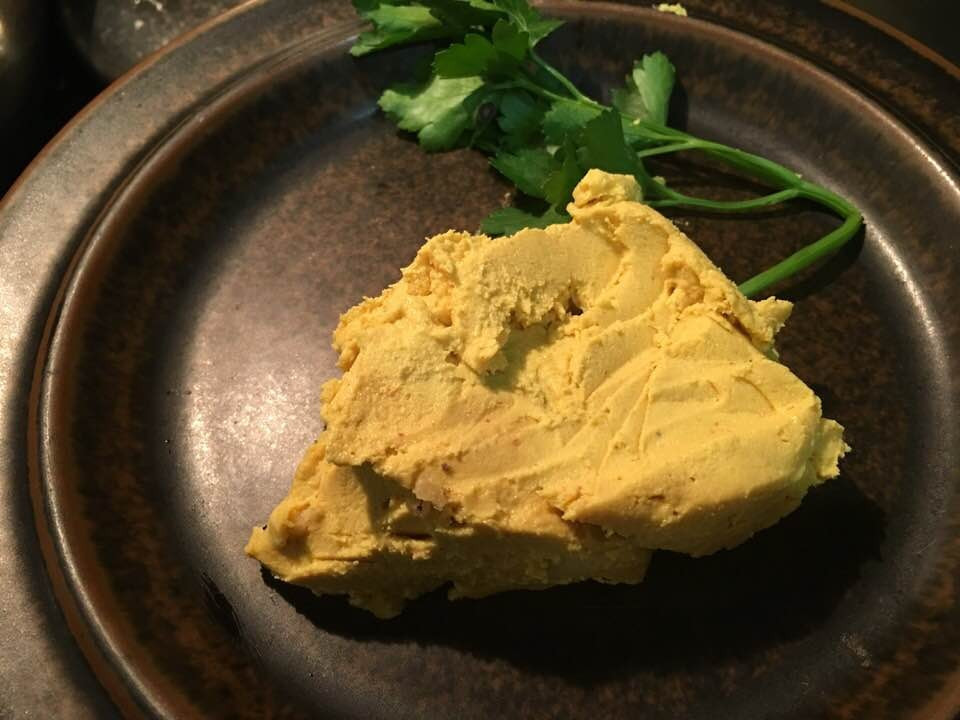 DELICIOUS ROASTED VEGETABLE RECIPE
7 small red potatoes – 3 inches wide. If they are wider then use less potatoes
Any combination of the following; 1 zucchini, one small bunch asparagus, 2.5 cup brussel sprouts, 1 yellow summer squash
½ red onion
1 fresh ripe tomato, can substitute small salad tomatoes
1.5 rounded TBSP Italian seasoning
Salt and Pepper
Olive oil
1. Cut potatoes into ¾ inch chunks. Spread onto a cookie sheet. Drizzle with olive oil. Sprinkle with ¾ TBSP Italian seasoning. Salt and pepper. Preheat oven to 350. Bake potatoes for 20 mins.
2. Cut tomatoes into ½ inch chunks. Vegetables may use any of the following – about 4.5 cups total not including tomatoes, onions or potatoes: Cut zucchini and summer squash into 4 inch long ½ inch wide strips. Cut Brussel sprouts in half. Cut asparagus stem in half – discard the lower half. Place vegetables on cookie sheet. Drizzle with olive oil. Sprinkle with ¾ TBSP Italian seasoning. Salt and pepper.
3. Place this cookie sheet into the oven on a separate shelf from the potatoes and cook for 15 mins. Potatoes stay in the oven.
4. Now place tomatoes and sliced onions on top of zucchini and squash and cook everything for a remaining 5 mins.
5. Example: If the potatoes go in at 6pm, then the zucchini and squash go in at 6:20 pm. Both the potatoes and the zucchini and squash cook from 6:20 until 6:40. Then the tomatoes and onions are added on top of veggie sheet, and everything cooks for another 5 mins. Nothing is removed from the oven until 6:45pm.
6. Tip: Be sure that the vegetables are spread out and not touching one another. This will allow them to turn a crispy brown.
7. At the end, combine all vegetables onto one cookie sheet and serve immediately.
8. For big crowds, cook double the amount. Cook potatoes on 2 separate cookie sheets for 40 to 45 mins, until brown and crispy. Remove from oven. Then cook remaining veggies on 2 separate cookie sheets for 15 to 20, adding the onions and tomatoes at the last 5 mins.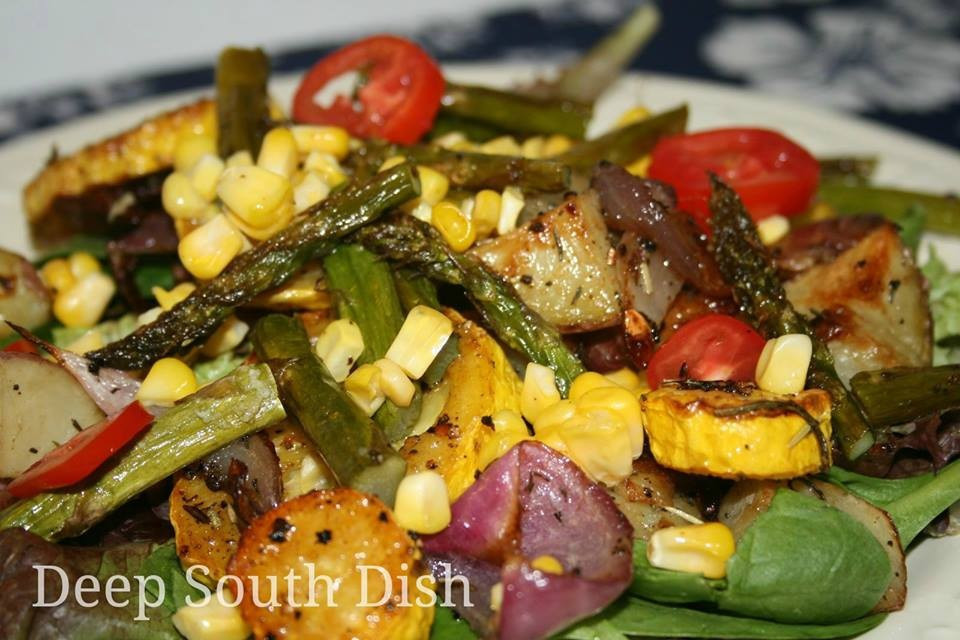 Crispy Spring Rolls

1 package square egg free, egg roll wraps – about 4" x 4".
1 large zucchini - chopped in 3 inch long strips, the diameter of a pencil
Two yellow squash – chopped in 3 inch long strips, the diameter of a pencil.
3 Rounded TBSP ginger
3 Rounded TBSP garlic
1 Lime – scoop out whole lime – juice and flesh out of skin. Mash and cut into tiny pieces. 3 Rounded TBSP Almond Butter
Salt to tast
1) Place large heavy glass serving dish in freezer.
2) Using very large fry pan; saute ginger and garlic in fry pan.3) Add zucchini and squash and sauté until tender.4) Remove glass dish from freezer. Put contents of fry pan into dish, which will cool the mixture down enough to be handled.6) Place one wrap on plate with one corner facing north and one south, i.e. one corner pointing towards you and one away. Place one rounded tsp of mixture in glass dish into an egg roll. You need less than you think. Start rolling the egg roll up at the south corner moving to the north corner. Fold left and right edges towards the middle.7) Place egg roll with exposed corner facing down in frying pan. Lightly fry each egg roll on both sides and place into serving dish. When done Nasoya egg rolls will be crispy, crunchy and brown.